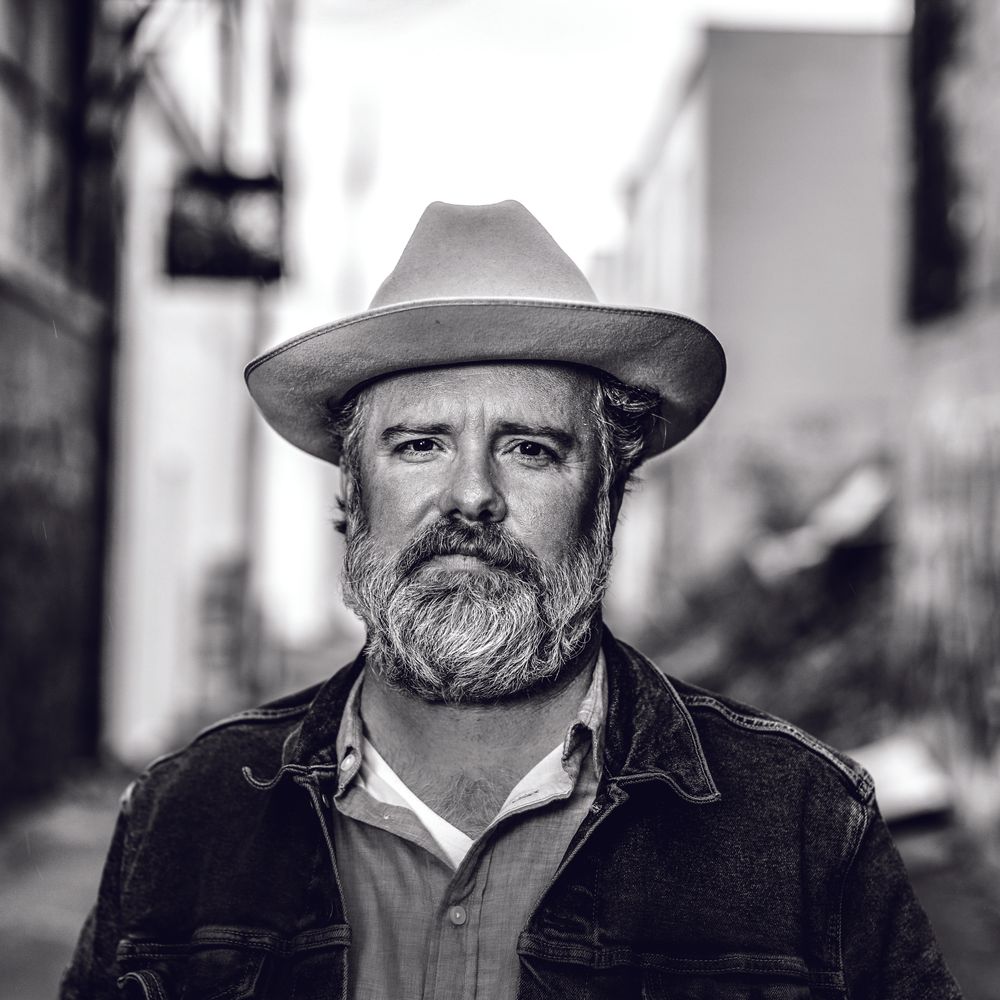 Originally from Memphis, TN, Jed began playing music and found his mentor, Keith Sykes. For a number of years, Zimmerman and Kelley Mickwee played music and toured together. Sykes was instrumental in recording their music, and the two released three records while they were the duo, Jed and Kelley. Eventually he landed in Texas where he got to personally hear and see the likes of Guy Clark, Joe Ely, Rodney Crowell, and John Prine - all of which are major influences on his songwriting to this day. Jed then spent a good period of time living in Taos and Red River, New Mexico, where his songwriting was heavily influenced from the people and landscape of the southwest.
"Write Now" (2010) was the first EP Zimmerman made after he and Mickwee parted ways.  His 2013 CD, "Shedlight," was produced by Walt Wilkins in Texas with a host of the area's finest musicians. These songs have now been recorded and covered by several artists including Keith Sykes, Max Gomez, Michael Hearne, Town Mountain and more.
"

Jed's music travels through many currents. He speaks to bikers, cowboys and cosmopolitans. His songwriting and deep reflective voice carry a conversational thread that always offers a rich, colorful story. Like a fine Guy Clark, John Prine or Joe Ely album, this album finds its strength as a whole. "Below the Blooms" is a fine work of art that will be something children will want to play for their future grandkids. Cheers and thank god that great songs still come around." - Will Sexton
"

A new collection from Jed Zimmerman is a big deal to me. I'm going to be blown away and feel intimidated all at once with this album. Jed can make me laugh, fight back a tear and ponder in the same verse – and I'll want to sing along by the second chorus. Jed writes songs that only he can with natural depth, wisdom, kindness and humor, which is the coolest thing a writer can do." - Walt Wilkins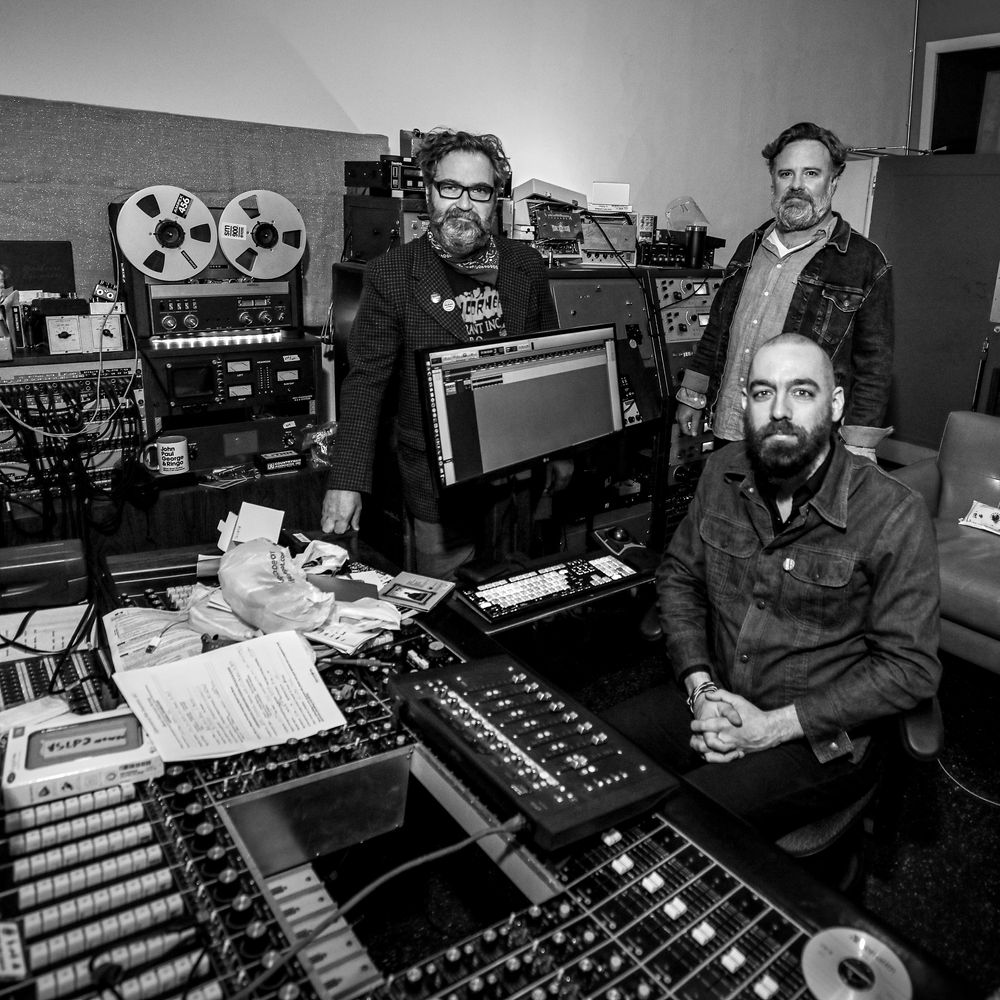 Latest Record: Below The Blooms
Madjack Records - Produced by Mark Edgar Stuart in Memphis, Tennessee
BELOW THE BLOOMS :
Singular singer 'spontaneously recorded the album I've always wanted to do with brilliant cast of Memphis-based musician friends'
Jed Zimmerman crafts personal narratives with equal measures soul (the opening "Kill a Day") and sway ("Wanderer"). Evidence: Below the Blooms. The seamless new album deftly offers sharp songwriting backed by pulsating rhythm section throughout ("Arkansas Is Nice"). Creative freedom guides the journey. "I headed back to my hometown of Memphis to make a long-promised record with my longtime pal Mark Edgar Stuart," Zimmerman says. "I decided to let go of all control and put this one in Mark's hands as well as the hands of his brilliant cast of Memphis musician compadres, which is something I always wanted to do. We recorded the album spontaneously in two days and the result was beyond what I expected." 
Spin the opening track for proof. "Oh my god, the birds are chirping / Oh my god, look at all the light," Zimmerman sings triumphantly over his saxophone-driven rhythm section "Doing time for the crime of murder / I killed a day last night." "My hometown buddy and I raised hell one night into the next morning's light with birds chirping and all after playing a show in Memphis," Zimmerman says of writing the song. "This day was loaded with a mountain of commitments. I was three hours away from home in Arkansas. As I was crossing the Mississippi with eyes burning, I heard that left shoulder devil laughing at me saying, 'You killed a day last night.' I wrote the verses on the way back home. Looking back, some songs are worth killing for." 
Other albums
Shed Light (2013):  Given Zimmerman's background, when it came time to record Shedlight, it made perfect sense to collaborate with Texas' Walt Wilkins of Mystiqueros fame. Walt produced the Shedlight sessions in Texas with a host of the area's finest musicians including (Dick Gimble, Jimmy Davis, Corby Shaulb, Ray Rodriguez, and harmonies by Tina Mitchell Wilkins .) 
Write Now (2010): Combining the muddy Mississippi Delta with the majestic mountains of the southwest, Write Now is a stripped-down acoustic approach, epitomizing Jed's true worth as a writer devoted to his craft. Recorded in Midtown Memphis, TN on a breezy afternoon, Write Now is possibly Jed's most honest and true moment to date as a singer-songwriter.